The brass tacks of using the zones module in Crunchwork.
Our Zones module lets you group multiple post codes and assign them to vendors, line items and more. For companies that service multiple regions, Zones is the perfect solution for managing the quality and accuracy of quotes and resource allocation.
Creating A Zone
Use the "Create Zone" button to get started.

You'll be asked to provide a name, and post codes. To the right of your page, you can select which accounts are relevant to that zone.

Tips for Adding Postcodes
You can add multiple post codes in this field by using the "Enter" button on your key board, then selecting the "Add button."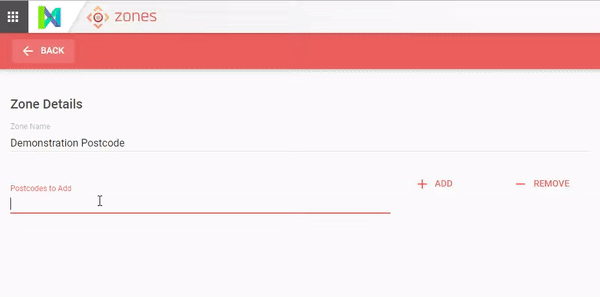 If you have a .csv file with your post codes in a single column, you may also copy the entire column, then paste into the "Postcodes to Add" field.
Assigning Accounts
Use the "Assign" button on the right hand side of your page, and select the accounts you'd like to associate with the zone. You may add multiple accounts to each zone as necessary.
Connections to Other Tools
Catalogue: Configure and alter line items to match the correct pricing, markup and more per zone
Quotes: Assign zones and accounts to your Quote, and we will load the correct line items based off your Catalogue configuration
Analytics: Gain valuable insights on the number of jobs allocated to each zone, and understand where your strengths and weaknesses lie.
Click here to learn more about Catalogue.
Click here to learn more about Quotes.
Need help? Feel free to send us a message at support@codafication.com