Updating the insurer on Repair Jobs Read on how to update the insurer on the latest items on your repair jobs Dominique Tuck
Each insurer that you work with will require regular updates on your repair jobs. Yo'll need to let them know when initial contact has been made with the customer, and when contracts are updated. The insurers monitor the claim life cycle of the entire repair stage, which is broken down into the stages of repairs also to ensure the claim is progressing in a timely manner.
Go to the repair job in Pulse.
Scroll to the middle section of your page with the title "Status/Progress"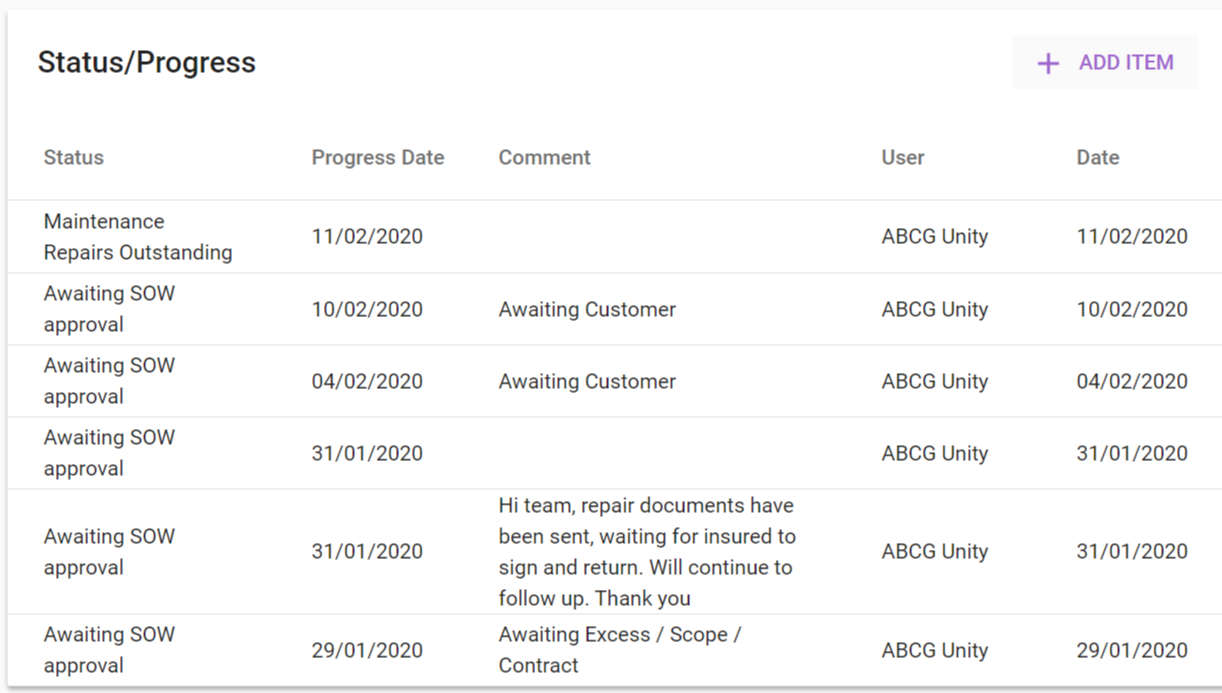 3. Just hit "Add Item", and choose what stage the claim is in. We'll automatically send through a status progress email to your insurer.

Did this answer your question?