Creating a new project in Pulse Manually creating new projects in Pulse Dominique Tuck
Manually creating new projects in Pulse is easy; all you need to do is grab your project details from the original work request you received. Please contact your manager if you're having difficulty locating this data.
Add New Project
Head to Pulse > Add New Project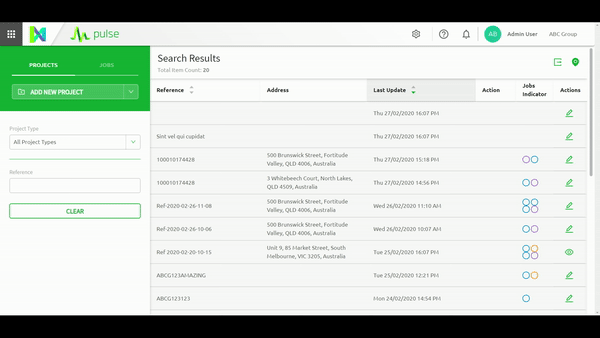 We'll open a new window for you to fill out the project details. We encourage you to get all the details in at the first go, as this will help save mistakes from missing data later.
Fields Guide:
Reference: Grab this number from your work request email.
Project address: Start typing - we'll validate the address for you.
Name: The insured's name.
Start date: The date you received the request
Policy name: Found in work request email.
Claim number: Provided in your work request email.
Building policy value: Found in your work request email.
Priority: Found in work request email.
ICA priority: "Insurance Council Australia" rating Categorized from A to C, with A being the highest.
Building policy inception: Found on your email.
Category: Lets you choose Business As Usual, or a previously created event.
Public project notes: We recommend you copy the notes from the insurer here.
Create Project
Clicking on this button will save your progress and add some new features to your project. You can still edit your project information once this happens.

Contacts
Add contacts to the project by searching your existing database or creating new records through the pop-up window.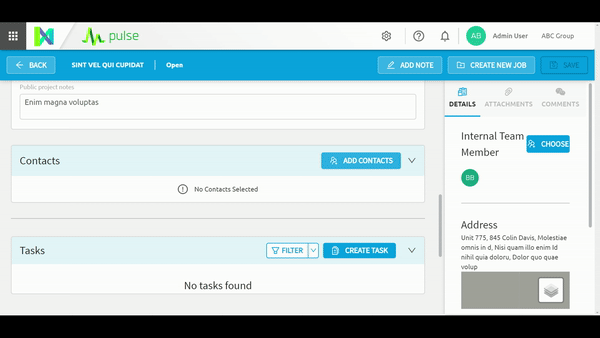 Protip: Try using the "Contact Role" drop down to help let others in your organisation know if your contact is primary or secondary.

Clicking on the "eye" icon will open the contact in our Contacts module.
You can also click on the phone or email icon to start connecting with your contact.
Tasks
Tasks are essential to ensuring consistent service, and also help your organisation meet SLA requirements. Most of your tasks will be configured to automatically apply to each job added to the project, so you won't see tasks in your project until you start to create jobs.
Open tasks assigned to you will also be added to your dashboard for easy access. You can also edit your tasks from the dashboard!
To mark a task as "complete" in your project, use the "Edit" button on the far right hand side of your page.


Notes
You can add notes to your project publicly by using the "Add Note" button in the top right corner of your page. This will create a new section below the "Tasks" on your project.
Once you've added your first note, you can continue to add notes and edit existing notes from the new section created - just click on "View" to open the note you'd like to edit.
Details
Assign colleagues to the project by opening the Details tab on the right side of the project page and select "Choose". We'll send a notification to your colleague to let them know they've been assigned!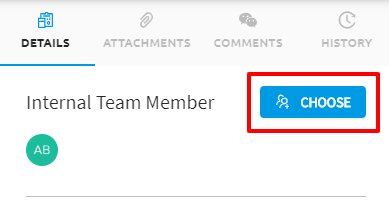 Comments
You can internally make notes and updates by using the comments section. To notify others of your comments, just start typing "@" with the person's name as it was uploaded to Crunchwork.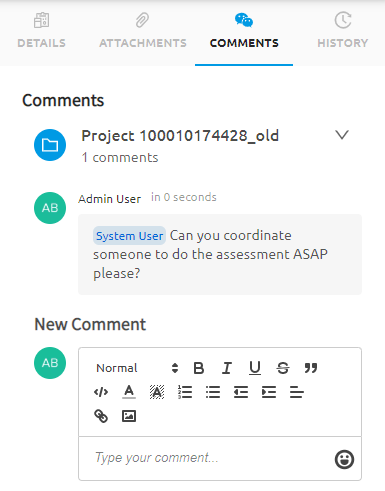 Attachments
You can upload documents and images to the overall project, but we recommend uploading your attachments to each job of the project, as you'll be able to see which stage of the project the attachments are relevant to.
Read on to see how you can go about creating assessments and other works jobs for your project.
Did this answer your question?