Best Practice - Using the Customer Scope of Work Report Dominique Tuck
This new report will allow you to print a Scope of Work report and record your customer's signature while onsite on your mobile device. Here's the basics to help you get through:
Creating a report. Choose "Customer Scope of Work" from the drop down selections.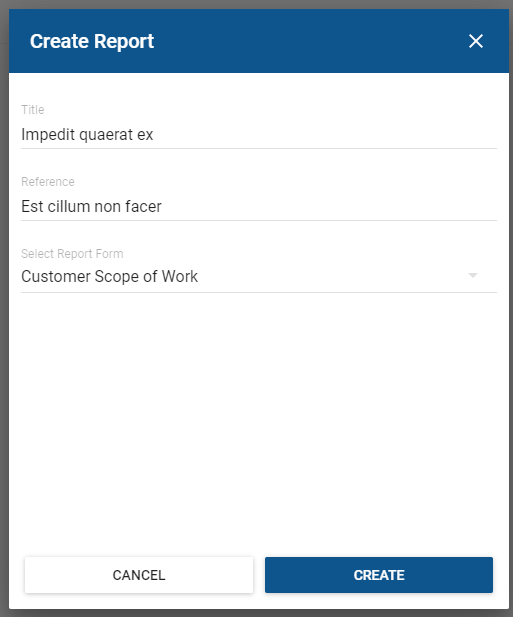 2. Fill out the scope of works, and link the relevant quote in the space provided.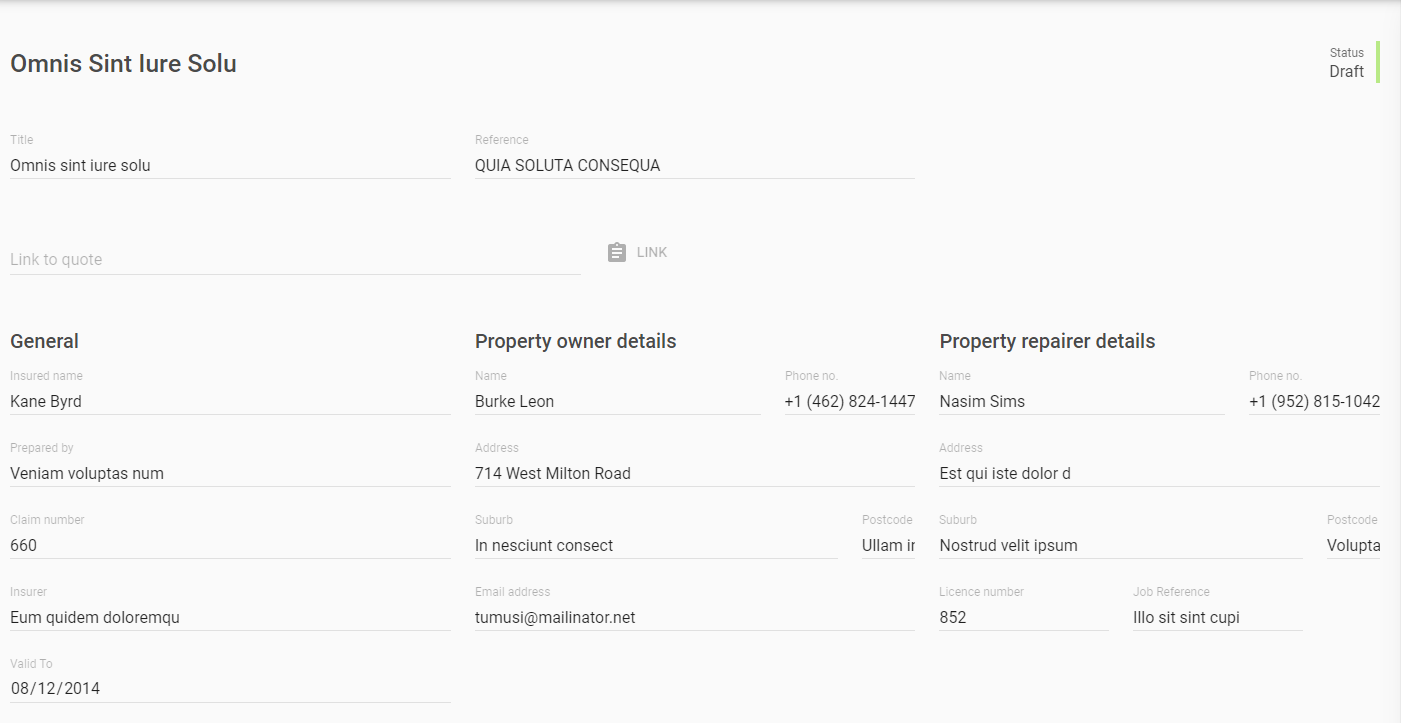 Once you're done, you want to show the customer the document so they can review the information before committing to signing, with our legal letter heads and license numbers. The best way to do this is to create a PDF report first - just click on the "PDF Report" button in the top right hand corner of your page.

If you're using a mobile device, tap on the three dots in the top right hand corner of your page to open the side panel.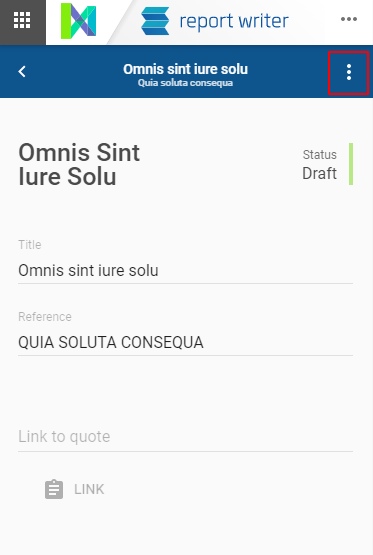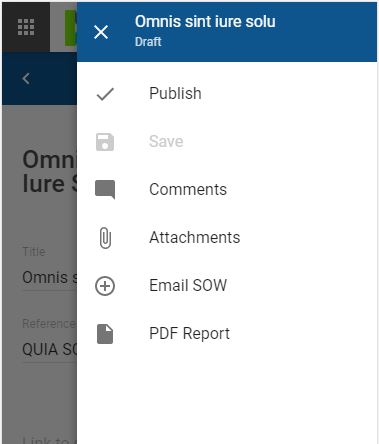 3. Once the customer has finished reviewing the document, you may now ask them to sign. Go back to Report Writer and grab the signature of the customer in the boxes provided.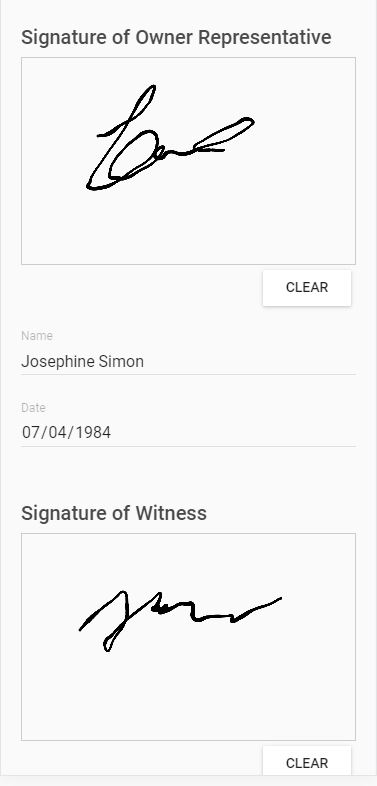 4. Now that you've collected the signatures, all you need to do is click "Save" and generate the PDF once more.

Creating Client Scope Of Work on Quote Tool
We've also given you the ability to create a Scope of Work report directly from the Quote tool, so if you have to create a Quote first, this is the perfect tool for you. See below the simple steps:
1. Open the quotes tool, and fill it out as you normally would. Keep in mind you should try to fill out as much information as possible. The "Job reference" field is a mandatory field.
2. Once you're happy with the quote, you may use the "Create SOW" button. It's in the top right hand corner of your page.

Clicking this button will automatically open a new report with as much detail pre-filled information as possible, based off the Quote data that you provided earlier. We will also automatically link the quote, so you can easily use the "View" button to go back to check the quote if necessary.

3. You may continue filling out the Customer Scope of Work as previously described.

And you're done! If you have any questions, concerns or feedback, please message us at support@codafication.com or give our Customer Success team a call on 0448 669 535.
Did this answer your question?